This article is a guide on how to choose acoustic material. There are some main considerations that should be made when choosing the right acoustics such as noise absorbency, sound quality, and reverberation time.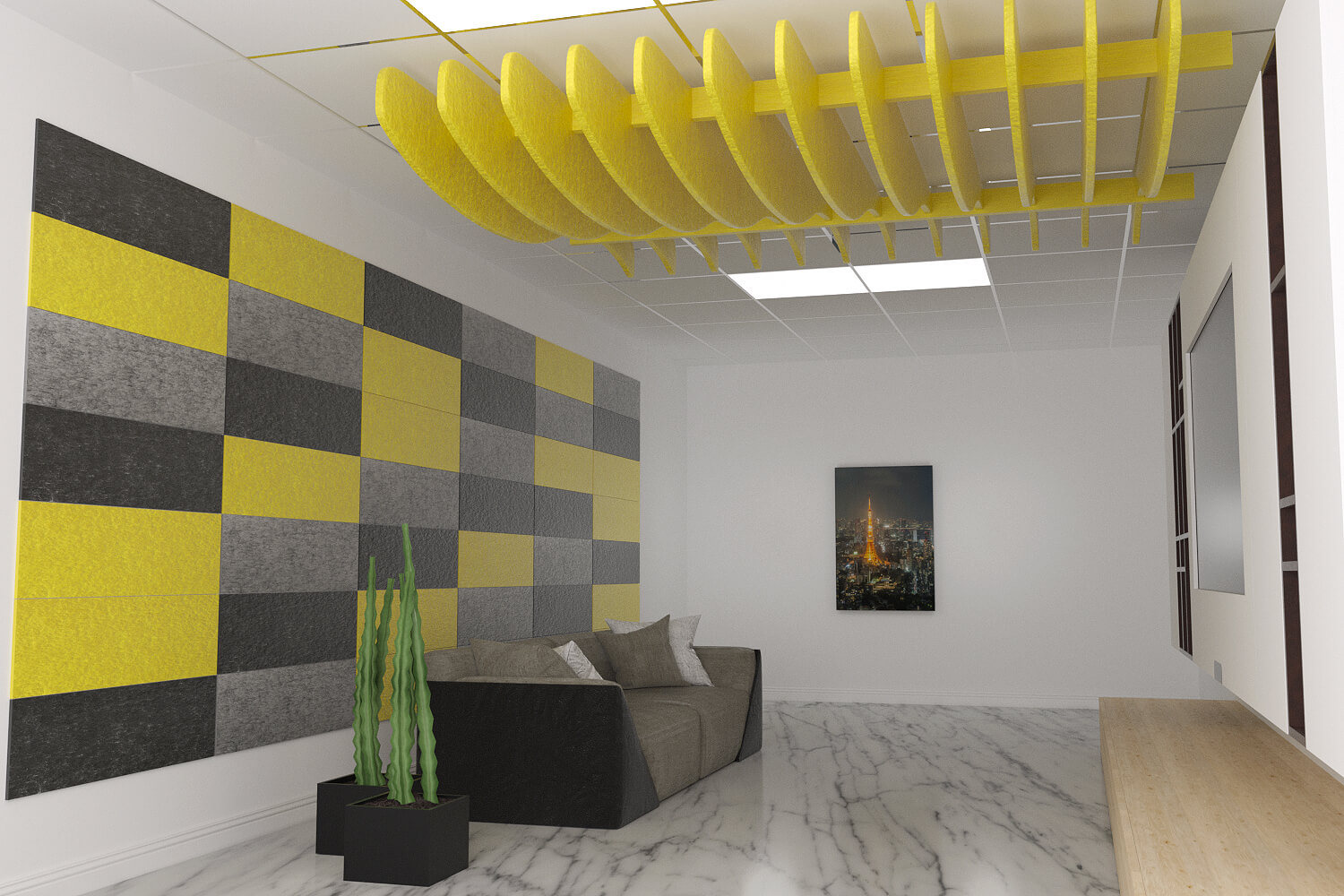 When you are choosing acoustic material for your new project, there are a few things to keep in mind. The first is the sound-absorbing effect of this material, whether it can reduce more noise. The second is whether this material can improve the sound quality and reduce the echo in the room. The last is the reverberation time, mainly considering whether this material can shorten the reverberation time.
Types of acoustic materials
You need to decide what type of acoustic material will work best for your situation.Here we mainly introduce three types of acoustic material: polyester fiber, wood, and metal. Each has its own advantages and disadvantages, so it's important to choose the right one for your project.
Why choose polyester fiber acoustic panels?
Polyester fiber acoustic panel is a type of acoustic panel material that is made from a polymer. Polyester fiber is non-toxic and has low moisture absorption rates. Polyester fiber is a popular choice for acoustic panels due to its high absorption properties.
Conclusion
It is very important to choose a good acoustic panel manufacturer, and it is also important to choose the appropriate acoustic material according to different scenarios. LEEDINGS is a professional manufacturer of polyester fiber acoustic panels. If you need it, you can visit our website and contact us at any time!